Dior Enlists Vespa for Bespoke 946 Scooter
Though both brands were founded in 1946, Dior and Vespa have never crossed paths, until now. The fashion house and Italian scooter specialists have joined forces for a highly-limited 946 scooter, emblazoned in Dior motifs and accompanied by special accessories.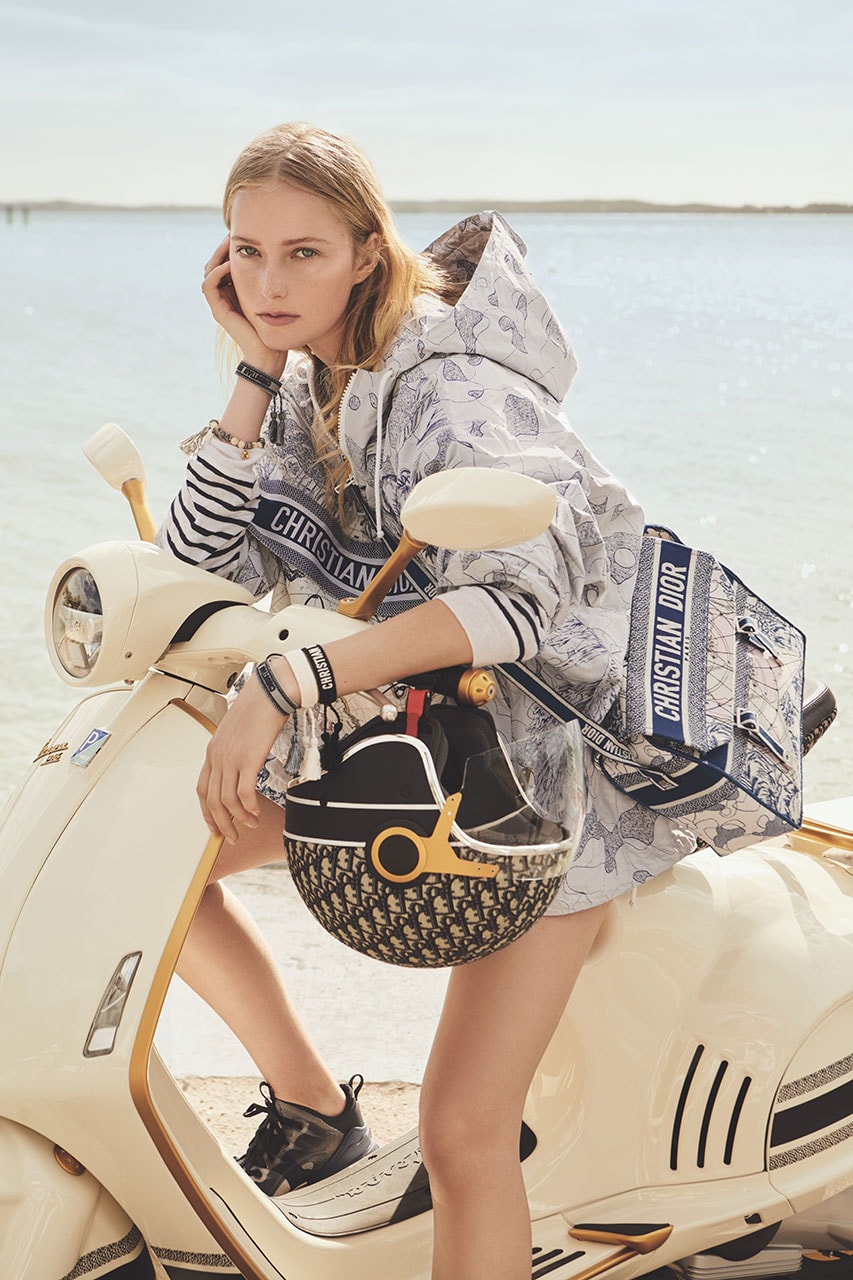 The classic 946 is Vespa's flagship model, a recognizably sleek scooter that has been a brand mainstay since it debuted in 2011. A favorite of Italian designer Giorgio Armani, the 946 has been revamped by Dior's artistic director of womenswear, Maria Grazia Chiuri, who elevated the motorbike with a versatile monochrome design that emphasizes its new features.
A black undercarriage and wheels support the pale beige body, enlivened by gold accents and an unmistakable Dior Blue saddle. Christian Dior branding graces the back of the bike, with Oblique trim striped across the sides and beneath the seat. As if the lavish details weren't enough, the bike comes with a custom Dior Oblique helmet and trunk, the latter of which is a perfect fit for the gold rack on the bike's rear.